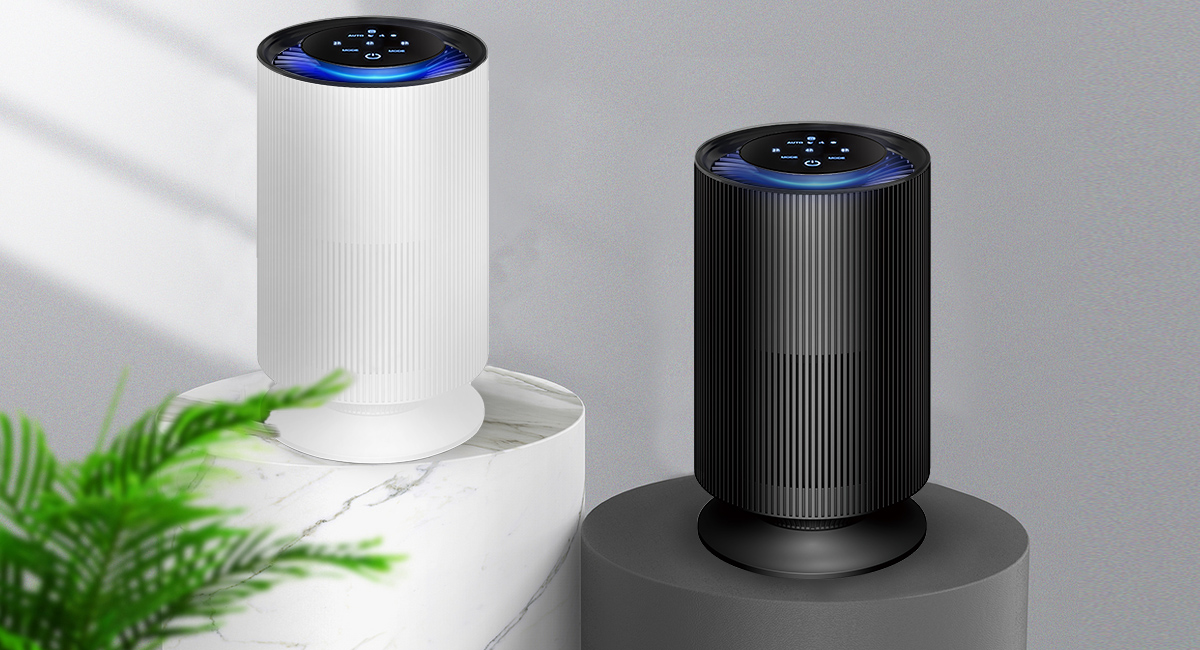 A recent study found that far-UVC light can kill 99.9% of airborne coronaviruses within 25 minutes.The authors believe that low-dose UV light may be an effective way to reduce the risk of coronavirus transmission in public places.
Air purifiers can effectively improve indoor air quality. There are different types to choose from, those that use UV light to capture and destroy viruses and bacteria present in the air. 
However, the Environmental Protection Agency(short as EPA)says some UV air purifiers emit ozone gas. This can cause breathing difficulties, especially in people with asthma.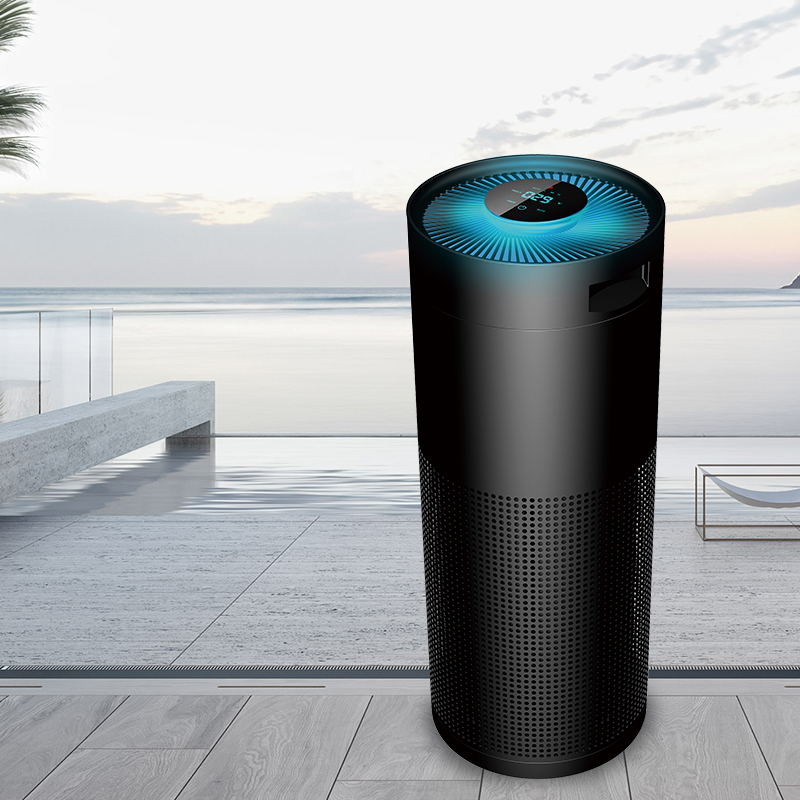 This article discusses what a UV air purifier  is and whether it can effectively provide a cleaner home environment. It also explores some HEPA air purifiers that people might consider purchasing.
UV air purifiers are devices that use ultraviolet technology to capture air and pass it through a filter. The air then passes through a small inner chamber, where it is exposed to UV-C light. Some air purifiers then filter the air again before releasing it back into the room. 
A 2021 systematic review suggests that UV air purifiers that also use HEPA filters may be effective at removing bacteria from the air. However, the researchers also noted that there was insufficient evidence to investigate whether UV light and HEPA air purifiers could protect against respiratory disease.
The Environmental Protection Agency (EPA) says people should not buy air purifiers that emit ozone.These can include UV air purifiers, electrostatic precipitators, ionizers, and plasma air purifiers.
       
Ozone is a colorless gas that occurs naturally in Earth's atmosphere and protects people from the sun's harmful ultraviolet rays.However, air pollutants and chemical reactions can still cause ozone to form on the ground.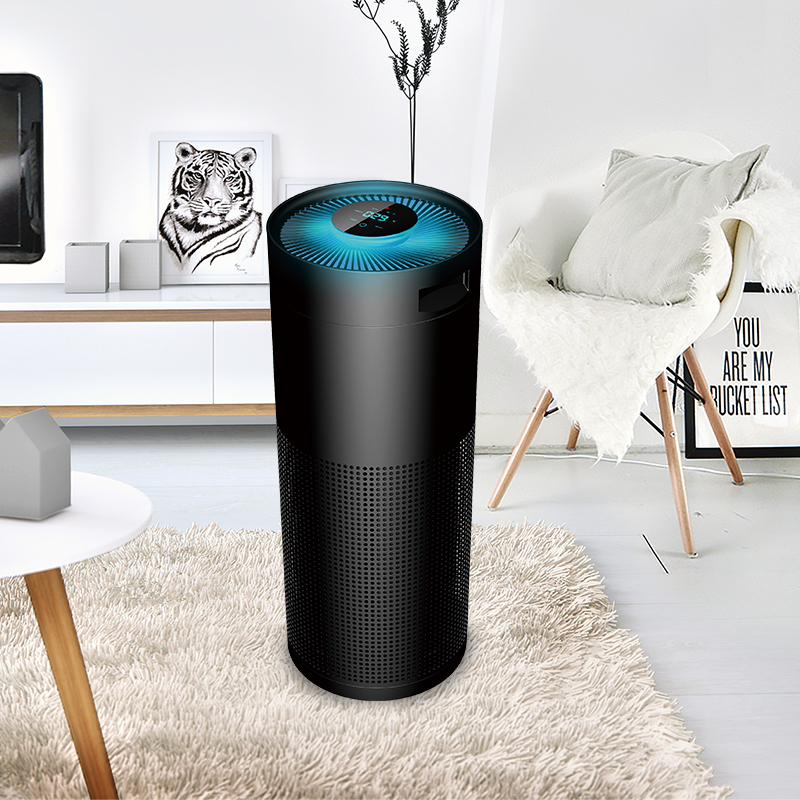 The Environmental Working Group recommends that people use air purifiers with HEPA filters because they do not contain ozone.They remove particles such as mold, pollen, bacteria and viruses from the air.       
While UV air purifiers generally operate quietly and may be effective at removing bacteria from the air if one uses them with HEPA filters, these devices emit ozone.
Also, unlike HEPA filters, UV air purifiers are not effective at removing VOCs or other gases from the air.The EPA recommends purchasing equipment that uses HEPA and carbon filters to remove VOCs, gases, and odors from the air.     
The EPA recommends purchasing an air purifier that uses a HEPA filter instead of a UV air purifier. However, you could choose airdow air UV air cleaners, which pass the certifiction of CARB, UL, CUL. The Ozone emission is within the safety standard. Airdow air purifier is trustworthy to buy. We provide OEM ODM Service since 1997, which already get 25 years from then on.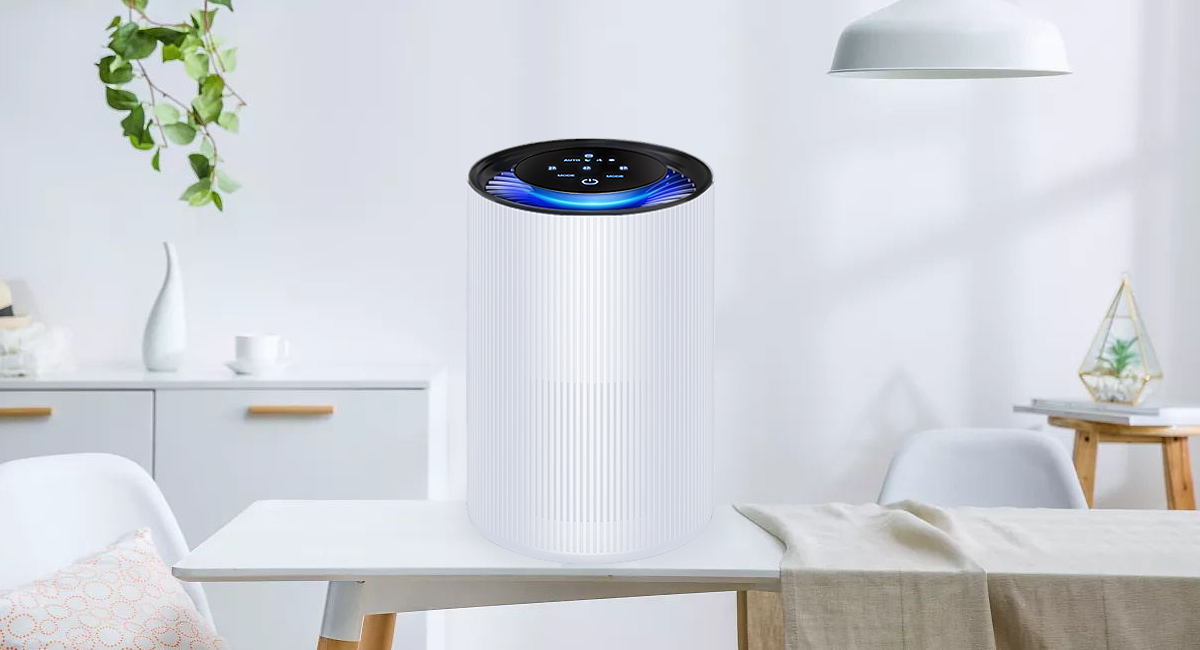 Here I'd like to suggest our model KJ600/KJ700 . This device is suitable for  rooms up to 375sqft (square feet). This air purifier has an activated carbon filter and a three-stage filtration system for light odor removal.The HEPA filter can remove up to 99.97% of airborne particles.
This air purifier comes with a 360-degree air intake system, reduces VOCs and household odors present in the air from pets, smoke and cooking. People can choose between automatic, eco and sleep modes when using this air purifier. Airdow recommends that people place it in bedrooms, living rooms and basements.
People can choose custom filters that suit their needs, such as pet allergy filters or deodorant filters. Washable pre-filter can be customized according to your needs.
Airdow is a home air purifier factory, car air purifier supplier, hepa filter air purifier manufacturer, professional in providing OEM ODM service with strict quality control system, dig-into innovative R&D engineers. Contact Us Now!

Under the situation of epidemic, the EPA notes that air purifiers and HVAC (or heating, ventilation, and air conditioning) filters can help reduce airborne pollutants, but they shouldn't be the only tools to protect people from virus.
The agency also recommends that individuals wear masks and practice social distancing in addition to using air filtration systems.